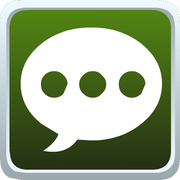 There were multiple iteration of the Atelier 801 forums, with previous historical iterations being intended just for Transformice, instead of all Atelier 801 games like the current one does, because until 2013, Atelier 801 had no games besides Transformice other than its dead predecessors.
The current HTML5 forum was originally setup by Narayan, with new updates being worked on by Stardev7 now that Narayan has left.
The current forums can be found at: http://atelier801.com/forums. New changes can be found on the forum changelog.
In order to be able to post on the forums, your account must be older than 2 days, and you must have been in-game for 2 hours.[1]
Name Colors
Edit
Blue-Green

- Normal user

Red

- Admin (Staff)

Green

- Sentinels / Sentinelle

Yellow

- Moderators / Moderateur

Blue

- Map Crew

Red

- Former Admin (Currently only in the case of Sydoline; while they show up as red, the code on the webpage shows they are in a different "category" than active Admins)
Avatar / Profile Picture
Edit
While you can customize your character in Atelier 801 games, on the forum you are instead represented by an "avatar," which is a picture that is under 512 KB in size (previously 30kb). While this picture is set and used on the forums, it can also be seen on a player's profile in-game.
Changing your avatar
Edit
To change your avatar, you first need to log into the official forums. Once logged in, you should see your username in the top right corner, to the left of a "log out" button; click your username. A drop-down menu will appear, with many different options, but we need to click the "My profile" link. Once on your profile page, you will see a large version of your name with a

little gear icon; press this, and select "Change avatar". A new section should appear on the page called "Change avatar" with a "choose file" / "browse" button, as well as a submit button.
Avatar requirements
Edit
File size: 75kb or lower.
?
Make sure it follows the forum guidelines:

The forums are PG-13 (make sure avatars reflect this)
Have permission from the artist to use it
My Account
Edit
The "My account" section on the forums contains information about your Atelier 801 account (both forum and game).
You can change your e-mail address and your password .[2]
You can see your registration date. Note: This is the creation date of your account on the community platform.[3] Accounts before this date (~10 September 2013) show the date they were integrated into the platform. As all new accounts are automatically part of the community platform, this does not effect them.
Historical
Edit
Listed below in descending order.
2014 HTML5 Atelier 801 Forum
Edit
Current iteration. On 13 June 2014 the Flash forum was finally retired, with a new custom built HTML5 forum replacing it. This forum was located at "atelier801.com/forums", and happened at the same time as atelier801.com was reworked. While all the previous forums were technically Transformice forums (with the 2012 forum having some threads for other games), the new forums was setup for all Atelier 801 games, with each game (and even tribes) getting their own sections, as well as a general "Atelier 801" section.
This iteration also included private messaging (this will also notify people of a message when they log into the game), profiles, polls, and many small quality-of-life improvements.
2012 Forum
Edit
Another Flash forum, this was originally intended to to be a temporary forum, although it remained the official forum for over a year.
You can currently see a fan-hosted version of this forum before it went offline here: http://derpolino.shost.ca/forum/ Note: If you make an account, it is recommended not to use the same password that you use on other websites, including Atelier801.com.
2011 Forum
Edit
In 2011, a new vBulletin forum was released (to fix security issues). It was up for some time, but was eventually hacked and the forum was offline for a few months.
2010 Forum
Edit
On 22 September 2010 a new forum was released for Transformice at forum.transformice.com, and was a phpBB forum. It was closed due to security problems.
2010 In-game Flash Forum
Edit
French Flash forums that could be accessed in games (very similar to the much later released Café). While it was only available in French, forums for other servers were accessible, but only through hacking.
Extinction Forum
Edit
While not for Transformice, this was/is a Flash forum just for Extinction games (not accessible from / related to Transformice). This forum is still live, and can be found on the extinction site (all in French of course).
References
Edit